Cognitive Hypnotherapy in Canterbury, Harley Street, and Canary Wharf
Hello, I'm Nike Lawal…. and I'm glad you found my site.
There are multitude of possible reasons  why you are here, reading these words. Whatever your reasons for exploring my site; I hope you find many of the answers and much of the information you are looking for here.
Is there something you are currently experiencing in your life that you would like to change?
Are you ready to consider beginning to make that change now?
If your answer is 'yes', read on and lets get together to discuss how I can help you to move forward.
Letting Go of Unwanted Issues and Maximising your Life Experience/Potential
I will work with you to get to the route of the issues that are causing you problems, and then we will resolve these in a way that transforms your life experience.
Cognitive Hypnotherapy is highly productive, bespoke short term therapy. Most issues can be resolved with just a few sessions.
As a hypnotherapist and coach, I specialise in helping clients with  anxiety, weight loss and smoking cessation,  but these are by no means the limit of my practice. As a Hypnotherapist and Life Coach , the issues I work with can range from work/life balance and stress; phobias;  and habits, to low self-confidence; lack of self-belief and more. Sometimes its one thing, more often its a combination of things…
This isn't a 'one-size fits all' approach. I treat the individual person, not the label that has been given to your problem. The label that your problem has, isn't the most important thing – YOU are, and how you 'do' your problem is key to us finding out how to resolve it. So, by us both getting to really understand the details of your issue,  how you experience it, and what you want to be different in your life, we get the information we need to find a way of working through it, and resolving it: together. Its a partnership.
Are you ready to resolve this?
I know that taking this first step, to do something about an issue you need to address, is sometimes the hardest.  I wonder if it might be harder long term, not to take that step at all,  or to put it off for even longer?
So, if there is something that has been holding you back  your life; hindering your happiness; your progress; stopping you from living your life as you want to; and achieving what you want to, then it would be great to get rid of it and let go of it completely .
I hope you will take that 'first step' with me…..
To book an appointment for Hypnotherapy or coaching in Canterbury, Harley Street or Canary Wharf or to find out more about how I can help, please call me on 07885 400854 or fill in the contact sheet on the Contact Me page, or send me an email at info@nikelawal.co.uk
Lets get together on a FREE telephone consultation to begin the process of moving forward.
I provide Hypnotherapy  and coaching in Canterbury, Harley Street and Canary Wharf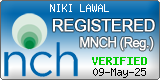 http://www.lombardwellbeingcentre.co.uk/